As the World Meteorological Organisation WMO has just announced that "The year 2014 is on track to be the warmest, or one of the warmest years on record", it is timely to have a look at recent global temperature changes.
I'm going to use Kevin Cowtan's nice interactive temperature plotting and trend calculation tool to provide some illustrations. I will be using the HadCRUT4 hybrid data, which have the most sophisticated method to fill data gaps in the Arctic with the help of satellites, but the same basic points can be illustrated with other data just as well.
Let's start by looking at the full record, which starts in 1979 since the satellites come online there (and it's not long after global warming really took off).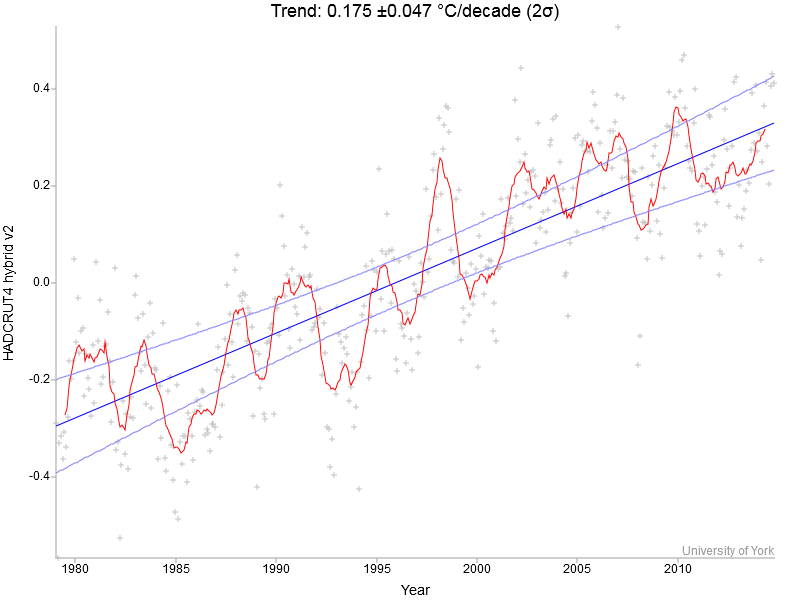 Fig. 1. Global temperature 1979 to present – monthly values (crosses), 12-months running mean (red line) and linear trend line with uncertainty (blue) More »