Last weekend, in Reykjavik the Arctic Circle Assembly was held, the large annual conference on all aspects of the Arctic. A topic of this year was: What's going on in the North Atlantic? This referred to the conspicuous 'cold blob' in the subpolar Atlantic, on which there were lectures and a panel discussion (Reykjavik University had invited me to give one of the talks). Here I want to provide a brief overview of the issues discussed.
What is the 'cold blob'?
This refers to exceptionally cold water in the subpolar Atlantic south of Greenland. In our paper last year we have shown it like this (see also our RealClimate post about it):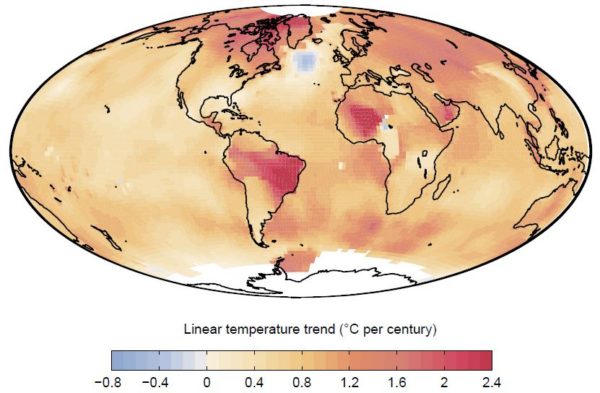 Fig. 1 Linear temperature trends from 1901 to 2013 according to NASA data. Source: Rahmstorf et al, Nature Climate Change 2015.
[Read more…] about Q & A about the Gulf Stream System slowdown and the Atlantic 'cold blob'