Everyone can probably agree that the climate system is complex. Not only do the vagaries of weather patterns and ocean currents make it hard to see climate changes, but the variability in what are often termed the Earth System components complicates the picture enormously. These components – specifically aerosols (particulates in the air – dust, soot, sulphates, nitrates, pollen etc.) and atmospheric chemistry (ozone, methane) – are both affected by climate and affect climate, since aerosols and ozone can interact, absorb, reflect or scatter solar and thermal radiation. This makes for a rich research environment, but can befuddle the unwary.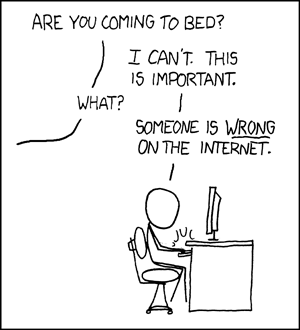 I occasionally marvel at the amount of nonsense that is written about climate change in the more excitable parts of the web, and most of the time, I don't bother to comment. But in relation to the issue of aerosols, chemistry and climate, I read yesterday (h/t Atmoz) probably the most boneheaded article that I have seen in ages (and that's saying a lot).
The hook for this piece of foolishness were two interesting articles published this week by Ruckstuhl and colleagues and a draft EPA report on the impacts of climate on air quality. First, Ruckstuhl et al found that as aerosols have decreased in Europe over the last few decades (as a result of environmental standards legislation), the amount of solar radiation at the ground has increased while the amount reflected to space has decreased. They hypothesize that this may have helped Europe warm faster in the last few decades than it would have otherwise done. Or equivalently, since the aerosols are anthropogenic, that European temperatures had been subdued due to the cooling effects of the aerosols – and since they are now decreasing, the full effects of the greenhouse gases are starting to be felt. This is just an update to the 'global brightening' story we have touched on before. The EPA report is concerned with the impacts that climate change can have on atmospheric chemistry, and in particular the summertime peaks in urban ground-level ozone which are a well-known and serious health hazard. These are affected by local temperatures, cloudiness, temperature sensitive biogenic emissions and patterns of weather variability. Again, it is a story we have discussed before.
But the NewsBusters article succeeded in getting almost every aspect of these stories wrong. How do I correct thee? Let me count the ways.
Aerosols are not smog:

First they confuse aerosols with photochemical smog. Both are pollutants, but the first is dominated by sulphate emissions from coal burning power plants, the second from ozone precursors such as NOx, volatile organic compounds, and carbon monoxide mainly emitted from vehicles. (Note that ozone is not directly emitted, but is created by chemical reactions from the precursors with the addition of a bit of photolysis – i.e. sunlight-driven chemistry). The effects on climate are very different: ozone is a greenhouse gas, so increases cause a warming, while sulphate aerosols are reflective, and so increases cause a cooling. The air quality issues in the EPA are almost all focused on ozone.

Europe is not the Globe:

The next error is to equate changes in temperatures in Europe to the globe. While it would be true that if global aerosol levels declined it would lead to increased global warming, aerosol trends in Asia are increasing strongly, even while those in the US and Europe are dropping. The net effect is possibly a slight drop, but the impact on global temperature is as yet unclear. This regionality matters in both the sulphates case and for ozone. The relevant chemistry is sensitive to water vapour and temperature in varying ways as a function of the pollution level. In remote ocean areas, surface ozone will likely decrease as the globe warms for instance (due to increasing water vapour). In polluted environments increased temperatures and larger temperature-sensitive emissions of isoprene cause enhanced ozone levels.

Surface ozone is not in the stratosphere:

Next, NewsBusters asserts that the ozone story is confusing because of the

.. treaty called the Montreal Protocol. This was designed to reduce and eventually eliminate the production and release of a number of substances thought at the time to be depleting ozone.

Ummm…. those substances (chiefly chlorofluorocarbons – CFCs) are still thought to be depleting the ozone layer – which is in the stratosphere, some 30km above the ground-level ozone that people shouldn't be breathing. CFCs have no impact on ground-level ozone at all (since their reactive chlorine is only released in the stratosphere).

The final inanity:


Wouldn't it be fascinating if such efforts [such as the Montreal Protocol] lead to cleaner air around the world which ended up warming the planet, and that additional warmth is now breaking down the very ozone we thought we could save?

Every part of this sentence is wrong. The Montreal Protocol had no impact on cleaning the air, it stopped the growth of CFCs which are powerful greenhouse gases (in addition to their role in depleting stratospheric ozone), therefore it slowed global warming, rather than increasing it, and we aren't trying to save ground-level ozone. Had any of this been true it would indeed have been fascinating.
What should we make of this? Unfortunately one must conclude that no mistake is too dumb for someone, somewhere to make if they think they can spin it into supporting their anti-science agenda. For them complexity is something to be abused rather than a challenge to be understood, underlining quite clearly (again) the difference between science and propaganda.