Geoengineering is increasingly being discussed (not so sotto voce any more) in many forums. The current wave of interest has been piqued by Paul Crutzen's 2005 editorial and a number of workshops (commentary) and high profile advocacy. But most of the discussion has occurred in almost total ignorance of the consequences of embarking on such a course.
A wider range of people have now started to publish relevant studies – showing clearly the value of continued research on the topic – and a key one came out this week in JGR-Atmospheres. Robock et al used a coupled GCM with interactive aerosols to see what would happen if they injected huge amounts of SO2 (the precursor of sulphate aerosols) into the tropical or Arctic stratosphere. This is the most talked about (and most feasible) geoengineering idea, based on the cooling impacts of large tropical volcanic eruptions (like Mt. Pinatubo in 1991). Bottom line? This is no panacea.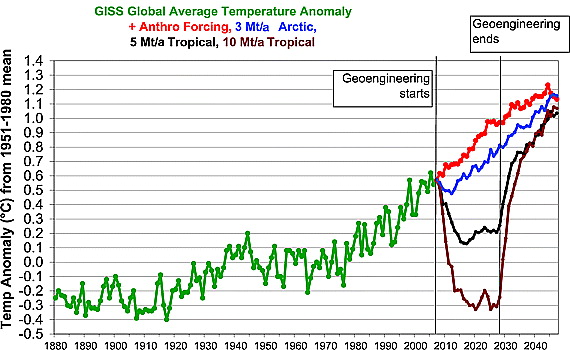 Figure 1: Results from Robock et al showing the imapct on temperature of their scenarios.
So what are the problems? Robock's study looks at a subset of the potential ones – in particular, the impacts on precipitation. These arise because evaporation is more sensitive to changes in solar radiation than it is to long-wave radiation – so increasing LW and decreasing SW (as you would have in a geo-engineered future) gives a net reduction in evaporation even if the temperatures stay pretty constant. In the experiments they report on, there is a substantial reduction in rainfall in the northern tropics (especially the Sahel and the monsoonal belts). This is actually quite a robust result: reductions in tropical precipitation were reported in simpler tests of this idea in papers by Matthews and Caldiera and Bala et al.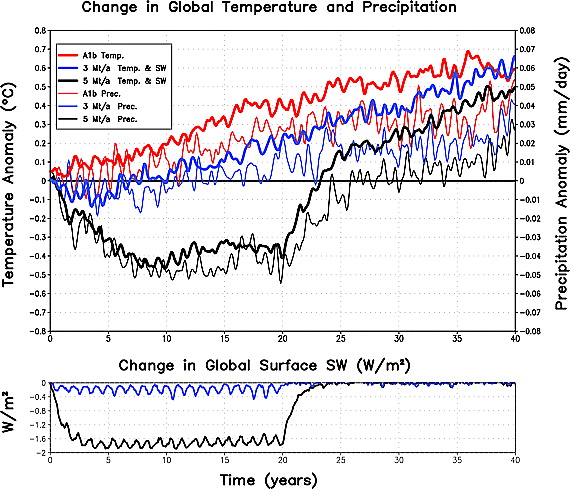 Figure 2: The impact on precipitation in the geoengineered case compared to the control (no GHGs or geoengineering).
Other problems relate to the speed of any recovery if geo-engineering efforts should falter (let's really talk about rapid climate change!), and impacts on stratospheric ozone, increases in acid rain in polar regions, possible indirect aerosol effects on high cirrus clouds (hopefully other studies in future will better quantify these). But the results so far give a flavour of the kind of issues any geoengineering implementation will involve. Notably, how does anyone balance temperature changes that effect ice sheets versus the failure of the Indian Monsoon? The Amazon drying up versus the North Atlantic overturning circulation? It would make the current international climate negotiators seem rather like medieval theologians.
Recently I heard geo-engineering likened to climate change methadone – an emergency treatment to substitute one addiction (carbon emissions) with another. This seems rather apt, and like the analogous situation with heroin, methadone isn't going to be a cure.