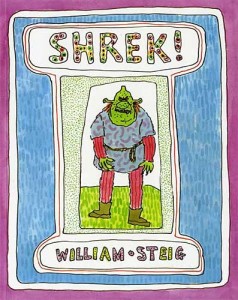 I often receive letters that range from amusing claims that we are overlooking changes in the magnetic field, to tales about how the "weight" of carbon dioxide keeps it "near the ground". If the writer sounds serious, then I treat them seriously, and do my best to provide a helpful reply. Often, though, I find myself in a pointless debate of the most basic, well-established physical principles. I generally cut off the discussion at this point, because I simply don't have the time. This can result in a hostile response accusing me of "having an agenda". Most would call me naïve for bothering to respond in the first place.
But it is possible, after all, that somewhere in that barrage of letters lies a brilliant idea that ought to be heard, and could change the course of scientific history. How to tell the difference? Well, there is a story that we tell in our family that might provide some perspective on this.
Una traduzione in italiano è disponibile qui.
Traduction par Véronique Pagé

The story is about Wilhelm Reich, the controversial Freudian psychoanalyist (1897-1957). Reich was a personal acquaintance of my great uncle, William Steig, creator of Shrek, and illustrator of ones of Reich's books. Reich thought he had made a major discovery in physics that proved the existence of a previously unrecognized form of energy, which he called "orgone energy". He had built an "orgone energy accumulator" (basically a box whose walls were comprised of alternating layers of organic material and metal). He had done some careful experiments that demonstrated that the temperature inside the box increased above the ambient outside temperature. He made calculations that (he thought) demonstrated that the increase was greater than could be explained by thermodynamics, thereby proving the existence of an extra source of heat, which he attributed to the mysterious "orgone energy". He sent these calculations to Albert Einstein, who graciously wrote back to him, showing where his calculations were wrong. Reich then wrote again, allegedly showing where Einstein had made an error. Einstein never wrote back. Some in my family took this as evidence that Einstein was stumped. But most people would conclude that Einstein decided he had better things to do than continue an argument that wasn't going anywhere. This story has all the more poignancy to my family because my grandfather Henry, William's brother, died of cancer while trying to cure himself by sitting in an orgone accumulator. I don't of course, believe that Wilhelm Reich is responsible for my grandfather's death. But clearly, Reich was wrong, and Einstein was right.
"But wait a minute," you might say. "You guys at RealClimate are no Albert Einstein." True enough. But like Einstein, we're constantly subject to criticism from our fellow scientists. That's what the process of peer review is all about. It's not a perfect process, but it does provide an efficient means to separate ideas that have traction from ideas that are going nowhere. Greenspan's pronouncements about the economy, on the other hand, were not subject to any such process. There might be a lesson in that.
Les lettres que je reçois vont de l'affirmation amusante que nous ignorons des changements du champ magnétique aux histoires abracadabrantes à propos du "poids" du dioxide de carbone qui le retiendrait "près du sol". Si l'auteur semble sérieux, alors je le traite sérieusement et tente de lui offrir une réponse utile. Bien souvent, par contre, je me retrouve au coeur d'un débat futile à propos de principes physiques élémentaires et bien établis. En général c'est là que je me retire de la conversation, parce que je n'ai pas de temps à passer là-dessus. Ceci génère souvent une réponse hostile de mon interlocuteur, qui m'accuse d'avoir des intentions cachées. Plusieurs me trouveraient naïf de continuer de me donner la peine de répondre.
Mais après tout, il est possible que parmi toutes ces lettres il s'en trouve une qui contienne une idée fantastique qui n'attend que d'être entendue pour changer le cours de l'histoire scientifique. Comment identifier cette lettre parmi les autres? Il y a une histoire qui court dans ma famille qui peut peut-être jeter une lumière intéressante sur la question.
L'histoire concerne Wilhelm Reich, le psychanalyste Freudien controversé (1897-1957). Reich était un ami de mon grand-oncle William Steig, créateur de Shrek et illustrateur d'un des livres de Reich. Reich croyait avoir réussi à démontrer l'existence d'une forme d'énergie jusque-là insoupçonnée qu'il baptisa énergie "orgone". Il avait construit un "accumulateur d'énergie orgone" qui était en gros une boîte dont les murs étaient couverts en alternance d'un matériau organique et de métal. Ses expériences minutieuses avaient démontré que la température à l'intérieur de la boîte s'élevait au-dessus de la température ambiante. Il fit des calculs qui démontrèrent (croyait-il) que l'augmentation de température était plus grande que celle prévue par la thermodynamique, prouvant de ce fait l'existence d'une source additionnelle de chaleur; il attribua celle-ci à la présence d'énergie orgone. Il envoya ses calculs à Albert Einstein, qui lui répondit aimablement, lui expliquant pourquoi ses calculs étaient erronés. Reich lui réécrit, démontrant à son avis qu'Einstein faisait erreur. Einstein ne lui répondit jamais.
Certains membres de ma famille choisirent de croire qu'Einstein était déconcerté par les calculs de Reich. La plupart des gens conclueront qu'Einstein avait décidé qu'il avait mieux à faire que de s'empêtrer dans une discussion qui ne mènerait nulle part. Cette histoire est particulièrement émouvante pour ma famille parce que mon grand-père Henry, le frère de William, a tenté de traiter le cancer qui l'a emporté en s'asseyant dans un accumulateur d'orgone. Évidemment, je ne tiens pas Wilhem Reich responsable de la mort de mon grand-père. Mais de toute évidence Reich avait tort et Einstein avait raison.
"Mais un instant", pensez-vous peut-être, "vous n'êtes quand même pas tous des Einstein à RealClimate". C'est vrai. Mais tout comme Einstein, nous sommes constamment soumis à la critique de nos collègues; le processus de revue par les pairs n'est rien d'autre que ça.
C'est un processus imparfait, soit, mais qui sépare efficacement les idées solides de celles qui ne mènent nulle part. Les énoncés de Greenspan sur l'économie, par contre, n'ont jamais été soumises à un tel processus. Il y a peut-être une conclusion à tirer de tout ça…