Climate science appears to be just like any other science. At least, this is the conclusion from a fresh publication by Marianne Ryghaug and Tomas Moe Skjølsvold ("The global warming of climate science: Climategate and the construction of scientific facts" in International studies in the philosophy of science). This finding is not news to the research community, but this analysis still hints that everything is not as it should be – because why would anyone report from a crime scene if the alleged crime has not even been committed?
The background of this story (the "crime scene") is a 'Science and technology Study' (STS) by Ryghaug and Skjølsvold, who attempted to make some sense out of the leaked e-mails from CRU for clues on how climate scientists work. I must admit that I sometimes see some irony when reading texts from social sciences about the 'tribalism' of natural sciences. For instance, many of them use a very formalised language that can be hard to follow, while they describe different parts of the science community as 'tribes' with its own norms, codes, and dialects.
One real difference between the 'tribes' of natural scientists and STS scholars may be the perception of 'facts': Ryghaug and Skjølsvold conclude that "scientific facts are made and not just discovered". In contrast, I think most natural scientists feel that facts are facts, whether we know about them or not. Nuclear reactions and atoms were real, even before people knew about them. But Ryghaug and Skjølsvold's assertion that "Fact-construction relies on persuasive skills" may give some people the wrong idea about how things work, perhaps ironically a bit like the word "trick" in the CRU e-mails.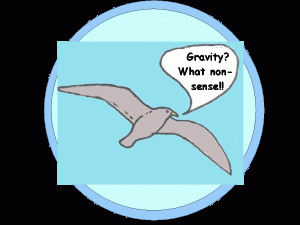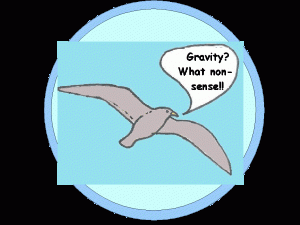 Our scientific knowledge embodies the most convincing description we have of our universe, so I think they really mean that science is a 'knowledge construction', which involved publishing in the scientific literature, testing, review, etc. It seems to me that 'facts' for them refers to 'established facts' in the scientific knowledge. And construction is in a sense a bit like traditional mathematics which to a greater degree is based on a logical construction rather than sudden discoveries (the final answer sometimes can be seen as a discovery nevertheless).
But facts are based on discoveries too – for sure! Like the discovery of penicilin, evolution by natural selection, the DNA, and the photoelectric effect. After the discovery, findings are interpreted, and the new knowledge must find a place in the framework based on all other knowledge since we like to think that our universe is self-consistent.
Ryghaug and Skjølsvold argue that science is about communication, discussions, and persuasion. That may come as a surprise to some people, but it is fairly obvious to me. The author of Don't be such a scientist, Randy Olson, argues that communication is an integral and essential part of sciences that cannot be separated from the objective and analytical aspects. It does a scientist no good at all if their discoveries are not effectively transmitted to the wider community.
Communication, discussions, and persuasion play a role known as "experimenter's regress", and this is an obvious way for science to proceed. Ideas are re-examined and tested over again for different situations, times, and settings, and findings which are consistently replicated can be regarded as a manifestation of some universal natural order. As opposed to an 'audit' which is limited to just one particular case, science is about approaching universal truth. Mainstream science is the consensus simply because it is most convincing.
After having studied the discussions in the CRU-emails, Ryghaug and Skjølsvold find that they suggest that climate sciences appear to be doing scientific business-as-usual. As did earlier inquiries. But this is not really the interesting part. The interesting story concerns the reactions in the aftermath of the CRU-hack and the notion of manipulation and the absence of transparency. In this story, it is a paradox that we only have seen the tip of the iceberg – what lies below the surface is hidden – while questions of manipulation and transparency has been at its heart (and hence Ryghaug and Skjølsvold's STS study).
Since there wasn't any improper manipulation of scientific data, the 'manipulation' in this story involved taking the contents in the e-mails out of context and the generation of wild accusations devoid of any real evidence. The manipulation really was about the perception of the climate research community and how that was presented in blogosphere and the media.
When it comes to transparency, I cannot think of any more murky environment than that of think tanks in which many accusers thrive. In order to be taken seriously, they need to be open too, sharing their code and raw data as they have demanded of Phil Jones and the CRU. I wanted to reproduce some results of a solar-climate study, but the authors refused to divulge their code. I have also asked to see the methods of some Norwegians who claim that climate models fail to reproduce the recent trends and have made a big fuss out of climategate – all without a positive outcome.
I think that representatives from the contrarian community are the ones who really play the shady part in the story of "Climategate". Has anybody ever seen the original data and methods from people like Scafetta & West, Svensmark, Lindzen, Michaels, Piers Corbyn, Lomborg, Easterbrook and Douglass? I haven't. Similarly, I have seen no clamor in the contrarian blogosphere demanding it, even while their conclusions are eagerly accepted. I agree with Ryghaug and Skjølsvold that scientific knowledge is about persuasion, which implies that evidence must be presented in a clear and transparent fashion (divulging both method and data), published in the scientific literature, and tested over time. The evidence must sway the majority and create a consensus.
It is also a mystery to me why the mainstream media has not seen the real situation concerning who played the different roles and what was actually hidden – hence it could be appropriate to rename "climategate" to "climategåte", where "gåte" means riddle in Norwegian. We still don't know who the hacker(s) was (were) (and hack it was).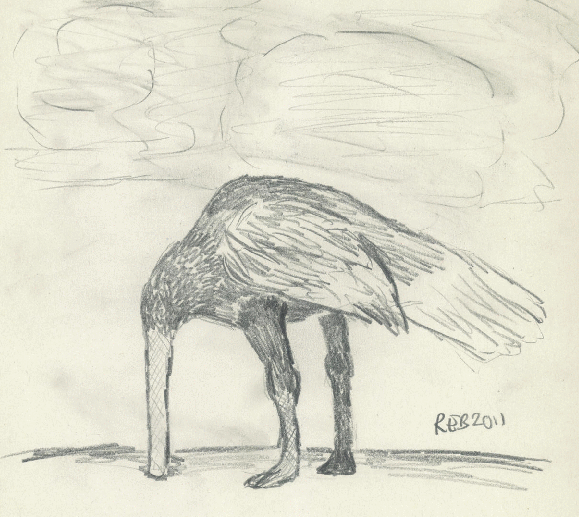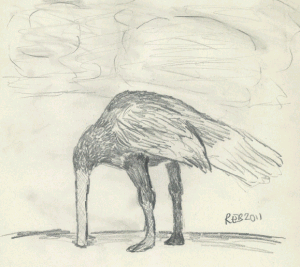 The media's inability to perceive the real situation is a concern because it often holds a powerful position. Furthermore, journalism is supposed to unveil questionable practices, but apparently the media itself does not practice openness and transparency. There are questions that are relevant to the information we receive, such as: What happens in the editorial rooms and how are decisions made? What are the criteria for selecting the 'experts' for debates, and hence frame them from the start? What part of the story is left out in news reports (which can be considered as manipulation if citations are taken out of context or video clips are cut and re-assembled in a way that gives the wrong idea) ? I would like to confront journalists and editors with these questions, because the real difference when it comes to power is not the scientific knowledge, but how it is communicated to the policy makers and the general public. Hence, I find it quite ironic that journalists I have talked to after the CRU-hack on the one hand were so preoccupied by manipulation and transparency and on the other didn't seem bothered about these aspects when it came to how the story was told through the media.
Hopefully some of these questions will be discussed at a seminar organised by CICERO, British council, and Oxford Global Media ('Science to Headlines') in Oslo on February 8.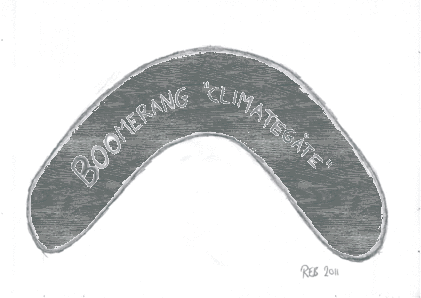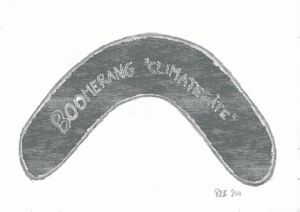 A question that remains is whether the "climategate"-incident will end up boomeranging so that the people behind the CRU-hack will live to regret it. When the sun shines on the trolls in the old fairy tales, they burst. Shedding light on this story may do the same.