During the annual European Meteorological Society's (EMS) annual meeting in Berlin, I was pleasantly surprised by a magazine called 'theWeather', issued by the theWeather Club, an outreach activity associated with the Royal Meteorological Society. TheWeather Club was awarded the EMS outreach & Communication award 2011 for this magazine.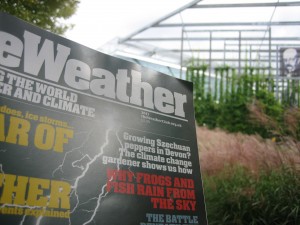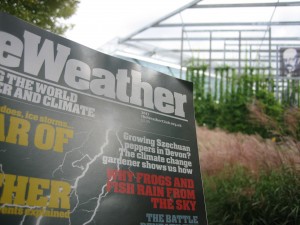 TheWeather is a source rich with different weather and climate facts, providing various accounts of recent weather events. It provides the background for such events, for instance the relationship between the Monsoon and the flooding in Pakistan last summer. I was also impressed by the coverage of extreme weather events, historical events (the Great storm of 1703), the effect of weather on sports/gardening, science lessons, the top 10 paintings with weather motives, and articles about climate modelling.
The magazine is written for lay people, with wonderful photographs and with focus on people. It is on the same quality level as National Geographic, but with a focus on weather. I think that theWeather also will be a valuable source of information for meteorologgists and climatologists too – and of course for the weather nerds.