Somewhat randomly, my thoughts turned to the Nenana Ice Classic this evening, only to find that the ice break up had only just occurred (3:48 pm Alaskan Standard Time, April 25). This is quite early (the 7th earliest date, regardless of details associated with the vernal equinox or leap year issues), though perhaps unsurprising after the warm Alaskan winter this year (8th warmest on record). This is in strong contrast to the very late break up last year.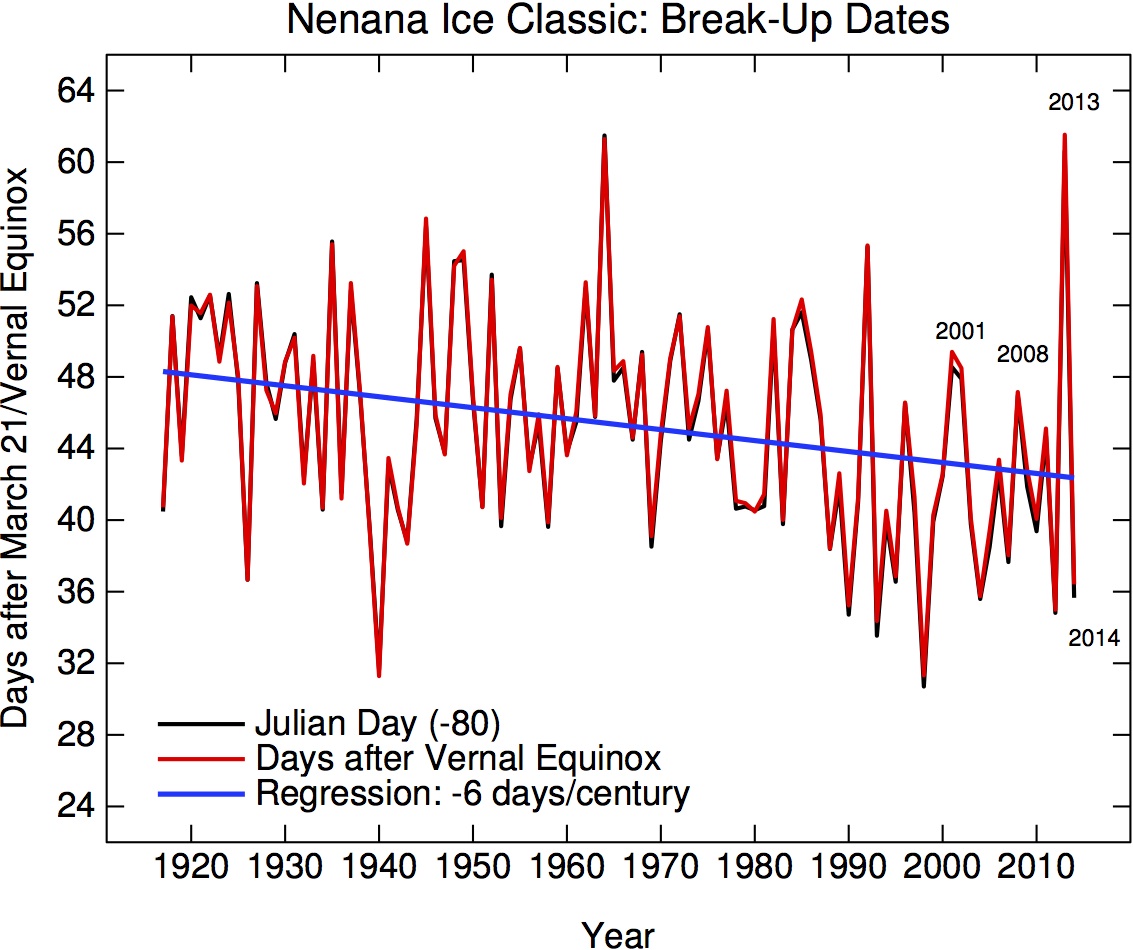 Break up dates accounting for leap years and variations in the vernal equinox.
As mentioned in my recent post, the Nenana break up date is a good indicator of Alaskan regional temperatures and despite last year's late anomaly, the trends are very much towards a earlier spring. This is also true for trends in temperatures and ice break up mostly everywhere else too, despite individual years (like 2013/2014) being anomalously cold (for instance in the Great Lakes region). As we've often stressed, it is the trends that are important for judging climate change, not the individual years. Nonetheless, odds on dates as early as this years have more than doubled over the last century.