I have written a number of times about the procedure used to attribute recent climate change (here in 2010, in 2012 (about the AR4 statement), and again in 2013 after AR5 was released). For people who want a summary of what the attribution problem is, how we think about the human contributions and why the IPCC reaches the conclusions it does, read those posts instead of this one.
The bottom line is that multiple studies indicate with very strong confidence that human activity is the dominant component in the warming of the last 50 to 60 years, and that our best estimates are that pretty much all of the rise is anthropogenic.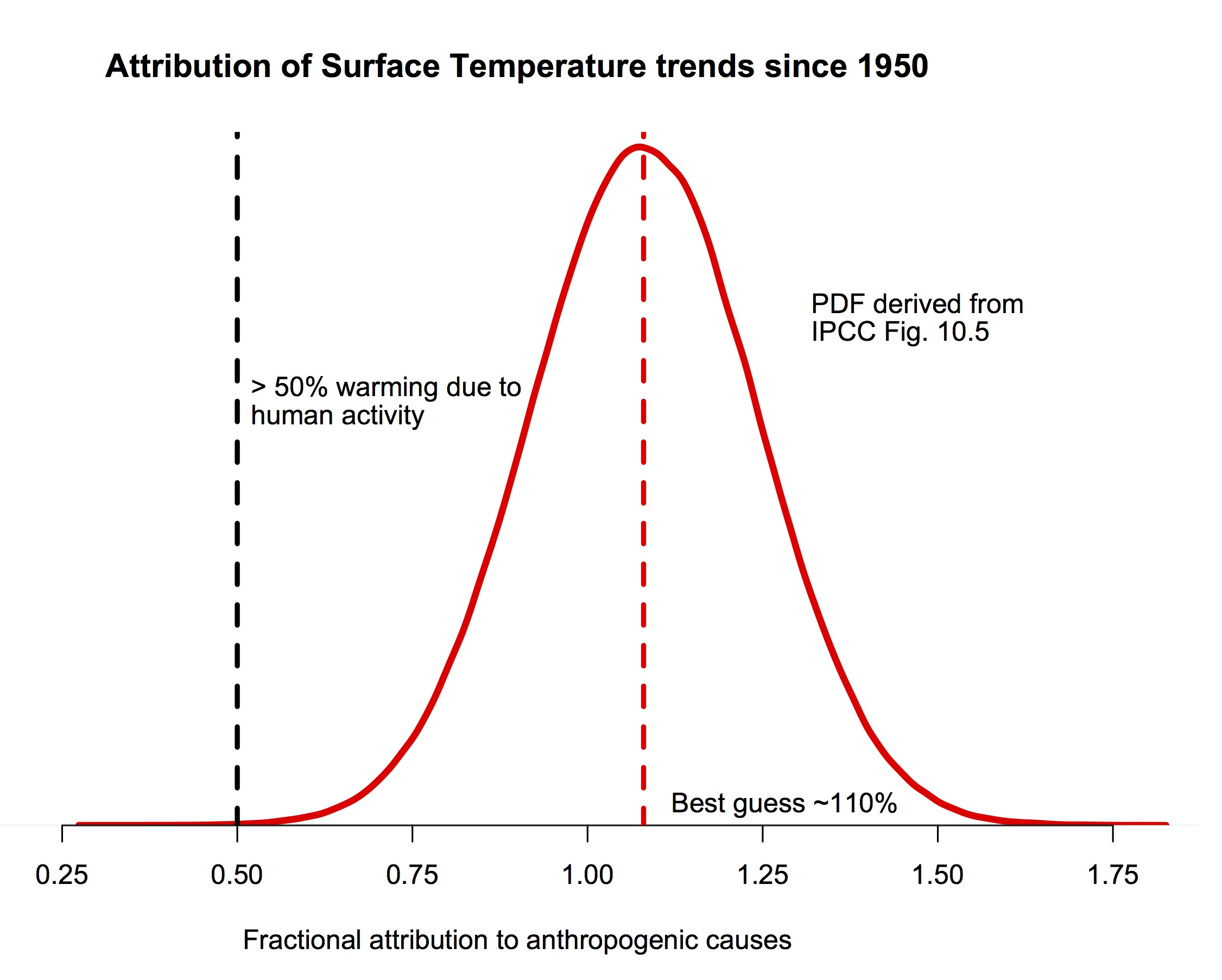 The probability density function for the fraction of warming attributable to human activity (derived from Fig. 10.5 in IPCC AR5). The bulk of the probability is far to the right of the "50%" line, and the peak is around 110%.
If you are still here, I should be clear that this post is focused on a specific claim Judith Curry has recently blogged about supporting a "50-50" attribution (i.e. that trends since the middle of the 20th Century are 50% human-caused, and 50% natural, a position that would center her pdf at 0.5 in the figure above). She also commented about her puzzlement about why other scientists don't agree with her. Reading over her arguments in detail, I find very little to recommend them, and perhaps the reasoning for this will be interesting for readers. So, here follows a line-by-line commentary on her recent post. Please excuse the length.
[Read more…] about IPCC attribution statements redux: A response to Judith Curry