To no-one's great surprise, 2015 was clearly a record year in all the surface temperature analyses (GISTEMP, NOAA, HadCRUT4, Cowtan&Way, JMA + Berkeley Earth). There is a lot of discussion of this in the press, and on the relevant websites, so not much to add here. A few figures didn't make it into the official announcement (audio) though…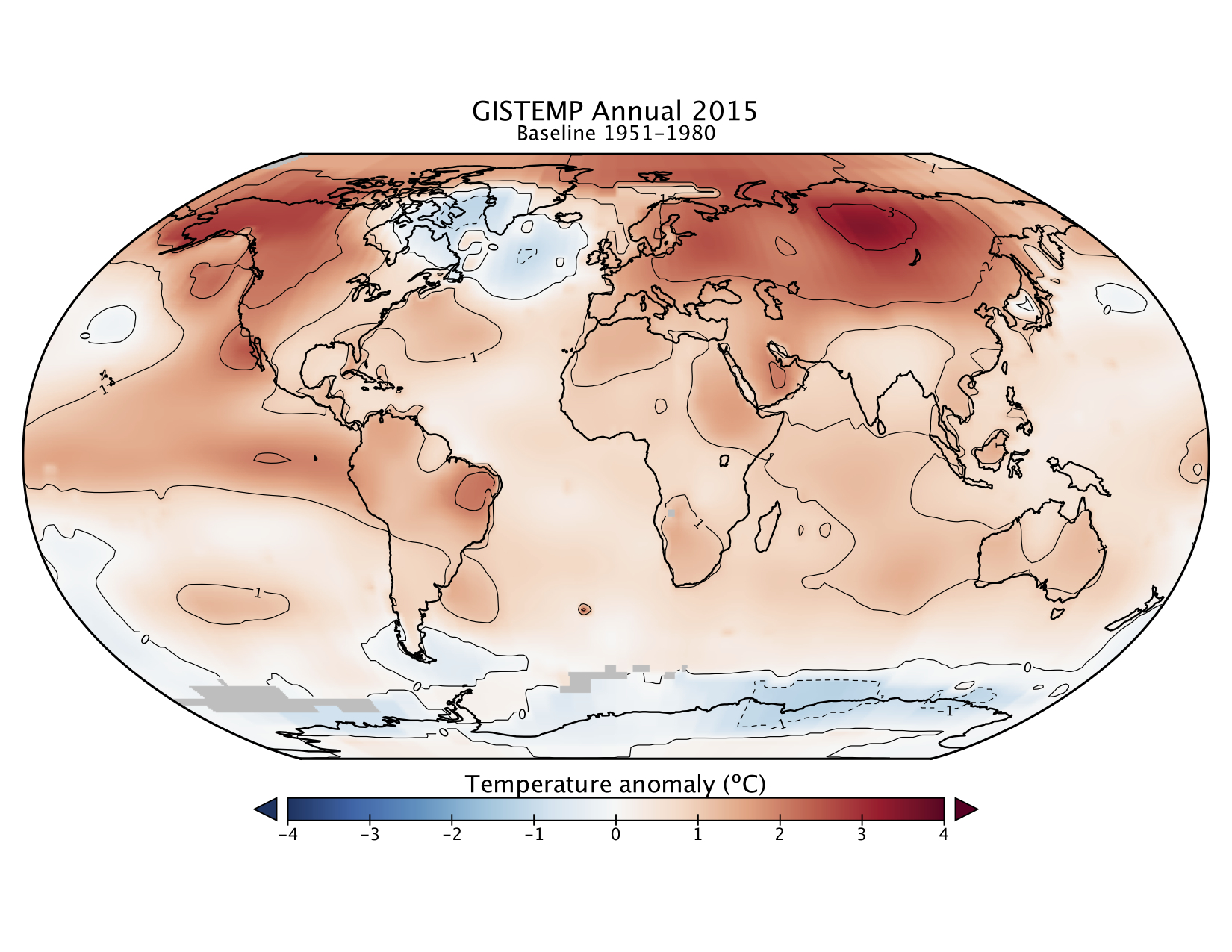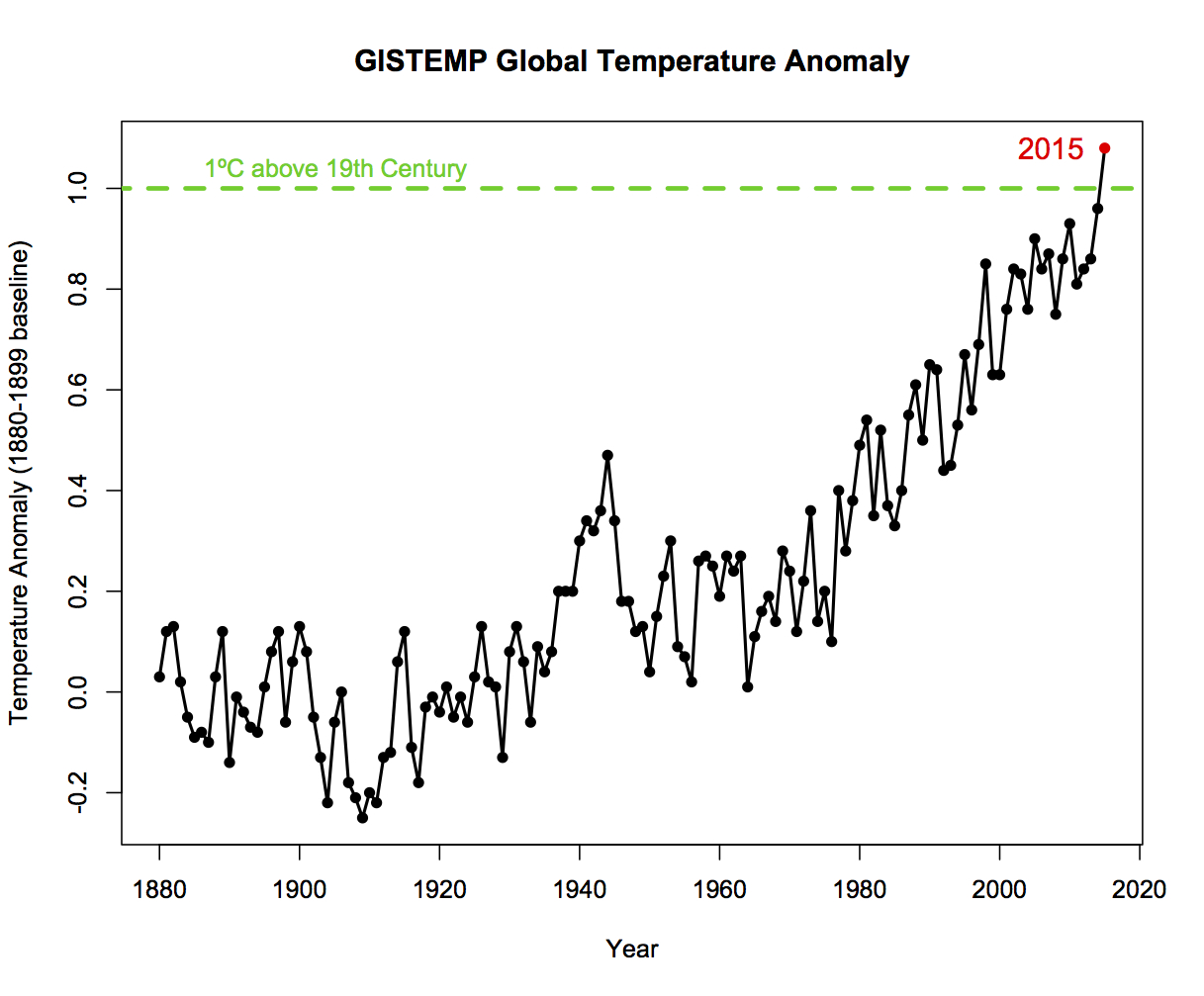 How 2015 stacked up compared to other record years: via @NASAGISS pic.twitter.com/pt090ncIX5

— Gavin Schmidt (@ClimateOfGavin) January 20, 2016
Has there been a 'pause' in global warming? (Spoiler: no) pic.twitter.com/YtRpOqlVco

— Gavin Schmidt (@ClimateOfGavin) January 20, 2016
I'll update this post with relevant and interesting analysis as it comes up.
Update: People have asked about the impact of ENSO. In the following figure I took the ONI index and found the lead with the greatest correlation to the monthly GISTEMP values (2 months), regressed that out, and recalculated the annual means.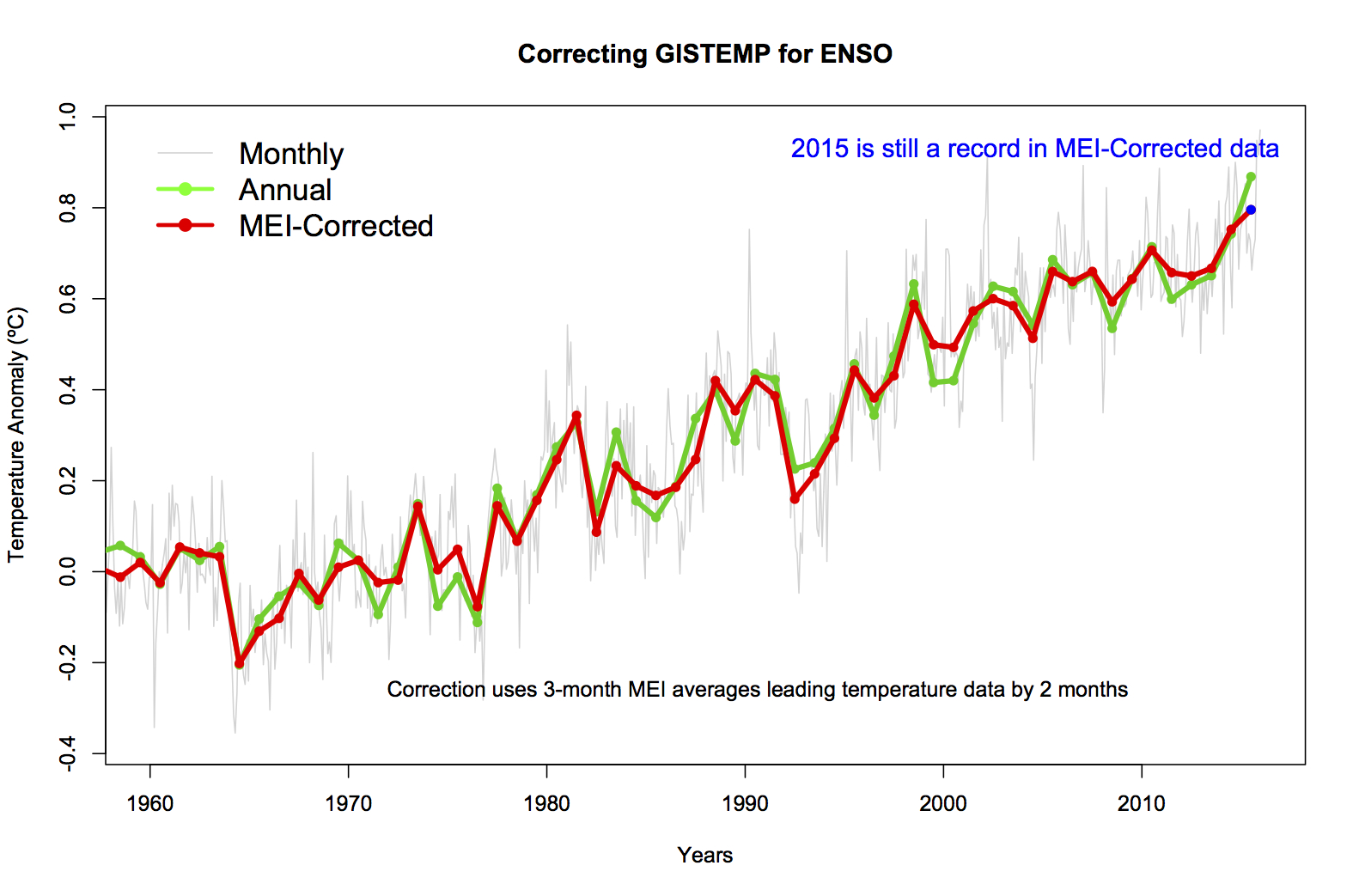 Ignore the 'MEI' labels, it really was the ONI index.