The 2017 annual assembly of the European Meteorological Society (EMS) had a new set-up with a plenary keynote each morning. I though some of these keynotes were very interesting. There was a talk by Florence Rabier from the European Centre for Medium-range Weather Forecasts (ECMWF), who presented the story of ensemble forecasting. Keith Seitter, the executive director of the American Meteorological Society (AMS), talked about the engagement with the society on the Wednesday.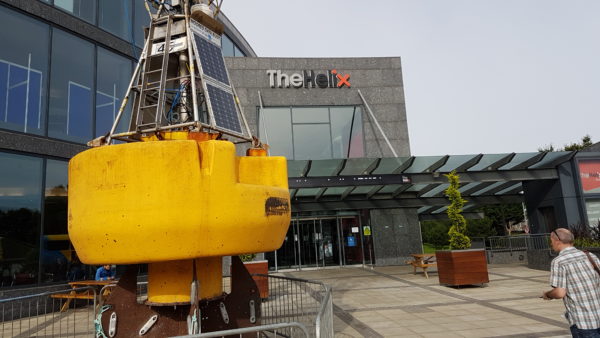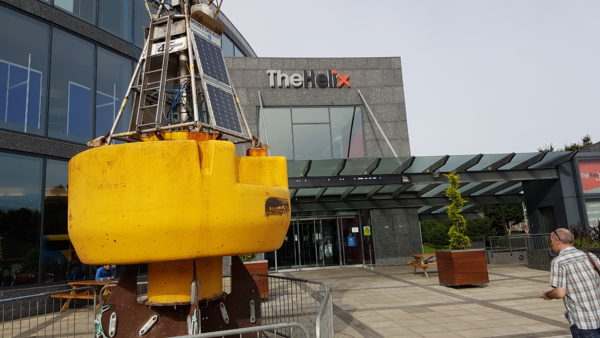 It is impossible to attend all talks of such a conference with several parallel sessions. Besides, I gave most of my attention to the session on synoptic climatology which I co-convened together with Radan Huth.
One particularly interesting talk was a presentation by Rodrigo Caballero on standing waves, the jet stream and mid-latitude storms. He discussed the connection between cold extremes over North America, a perturbed upper-level jet stream, and eddy activity over the North Atlantic.
The talk covered several interesting topics: the idea that North Atlantic Oscillation (NAO) is a breaking Rossby wave; episodes of double wave-breaking on the northern and southern side of the jet resulting intense extreme winds; storm clustering; and planetary waves with wave number 5 and zero phase speed but eastward group velocity.
Another brilliant talk was given by Stephen Blenkinsop on intense rain with short duration. He presented observations which indicate that there has been a global intensification of short-duration (time scale: minutes-hours) rainfall events. A new global sub-daily precipitation data set HadISD was presented, which is an output from the EU-project INTENSE.
I have become more selective when it comes to attending talks with age, in order to avoid conference fatigue and information overload. There probably were many other excellent presentations at EMS 2017 which I didn't catch.
I also think that too many talks tend to be overly cryptic and too many presenters try to cram too much information into way too many slides (e.g 25 slides in a 12 minute talk, many of which loaded with a large number of tiny maps).
It is important to make it easy for the audience, keeping in mind that people often try to digest about 20 of these talks per day.
There was an excellent talk on science communication by C. Alex Young from NASA, and it was too bad it wasn't streamed. He had some good advice to science presenters that may help them get their message across.