The NY Times Magazine has a special issue this weekend on climate change. The main article is "Losing the Earth" by Nathaniel Rich, is premised on the idea that in the period 1979 to 1989 when we basically knew everything we needed to know that climate change was a risk, and the politics had not yet been polarized, we missed our opportunity to act. Stated this way, it would probably be uncontroversial, but since the article puts the blame for this on "human nature", rather than any actual humans, extensive Twitter discussion ensues…
Before we link to some of the more thoughtful responses, a quick reminder that a lot of people read the NY Times magazine (far more than follow any climate scientists on Twitter or Facebook), and that as David Roberts at Vox has pointed out, having differently-told climate stories – even if they are manifestly imperfect, might help broaden the conversation and basic awareness that this is a story worth delving into. Secondly, the last big NY Times magazine story I remember related to climate was the execrable profile of Freeman Dyson – a fascinating topic in theory, but one which focused on the least interesting thing about him – a barely warmed up stew of stale climate skepticism.
The article itself is supported by a lot of background work, some visually stunning photography by George Steinmetz and lesson plans hosted by the Pulitzer Center.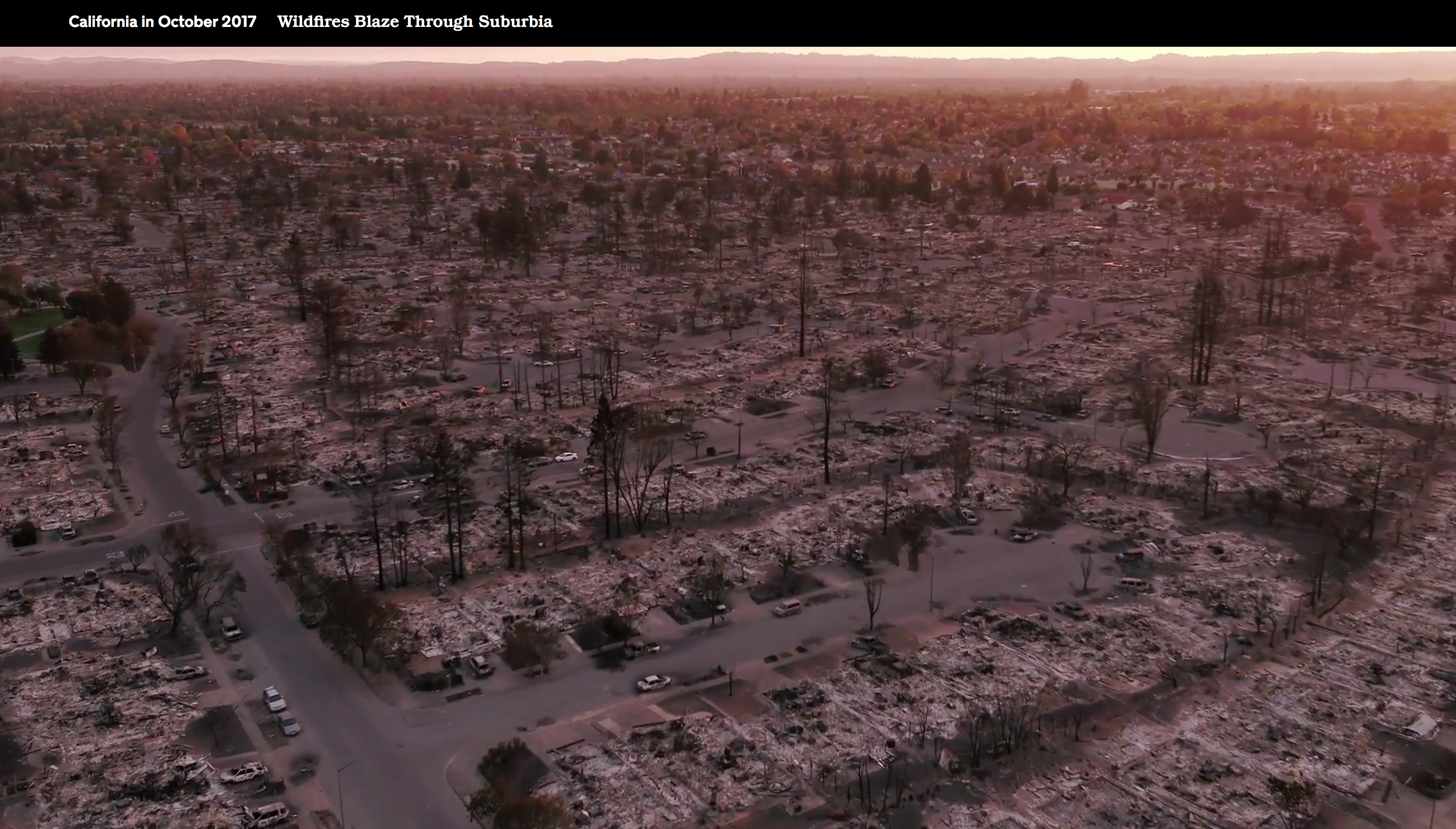 So, here is some of the more interesting commentary:
From Emily Atkin at New Republic:
"Losing Earth" is an impressive piece of journalism for several reasons. One is simply that it's the Times' longest-ever article—and it's about global warming. This comes at a time when much of the news media is failing to live up to its responsibilities covering climate change, an issue that affects the entire population, hundreds of ecosystems, and every economic sector. Rich's story, too, is proof that the climate story can be told in an engaging—fast-moving, human-centric, funny, and frustrating—way.

And the insights about human nature are worth pondering. "We're a medium-term species," he said in April. "We plan ahead, but only so far. We're willing to sacrifice comfort in the present for security in the future, but within reason." But the fossil fuel industry and Republicans know that, and have successfully exploited it for the last thirty years. "Losing Earth" is thus not the whole story of human's failure to act on climate change. Its flaw is that it's painted as such.
From Leah Stokes:
If you haven't had the two hours necessary to devote to reading "Losing Earth" the full issue article on climate change in @NYTmag, let me summarize it for you: the central thesis is plain wrong. We are not all to blame for the climate crisis. https://t.co/bBCuuuXiks 1/

— Leah Stokes (@leahstokes) August 1, 2018
From Alex Steffen:
What is so off about this whole-issue @NYTmag piece on climate?

Let me share a few initial observations (thread).https://t.co/H3r1o5Sdwt

— Alex Steffen (@AlexSteffen) August 1, 2018
Both Climate Progress and Huffington Post have quotes from scientists (including Mike Mann, Bob Brulle, Jennifer Francis and David Titley) who are generally not supportive of the main conclusion.
Naomi Klein has her own idea of whose fault it was:
When I looked at the same period, I came to a very different conclusion: that what at first seemed like our best shot at lifesaving climate action had in retrospect suffered from an epic case of historical bad timing. Because what becomes clear when you look back at this juncture is that just as governments were getting together to get serious about reining in the fossil fuel sector, the global neoliberal revolution went supernova, and that project of economic and social reengineering clashed with the imperatives of both climate science and corporate regulation at every turn.

The failure to make even a passing reference to this other global trend that was unfolding in the late '80s represents an unfathomably large blind spot in Rich's piece.
---
At this point in a post, I'm supposed to summarise all of this and give my own informed opinion but… truth be told, I'm on vacation, and I haven't got around to reading it all yet. So rather than demonstrate my own confirmation bias, let's open it up. Maybe I'll have something to say later this week…