Unsurprisingly to anyone looking at the exceptionally warm winter on the West Coast of North America, the Nenana Ice Classic had another near-record early breakup on Friday, netting some lucky winner(s) around $300,000 in prizes.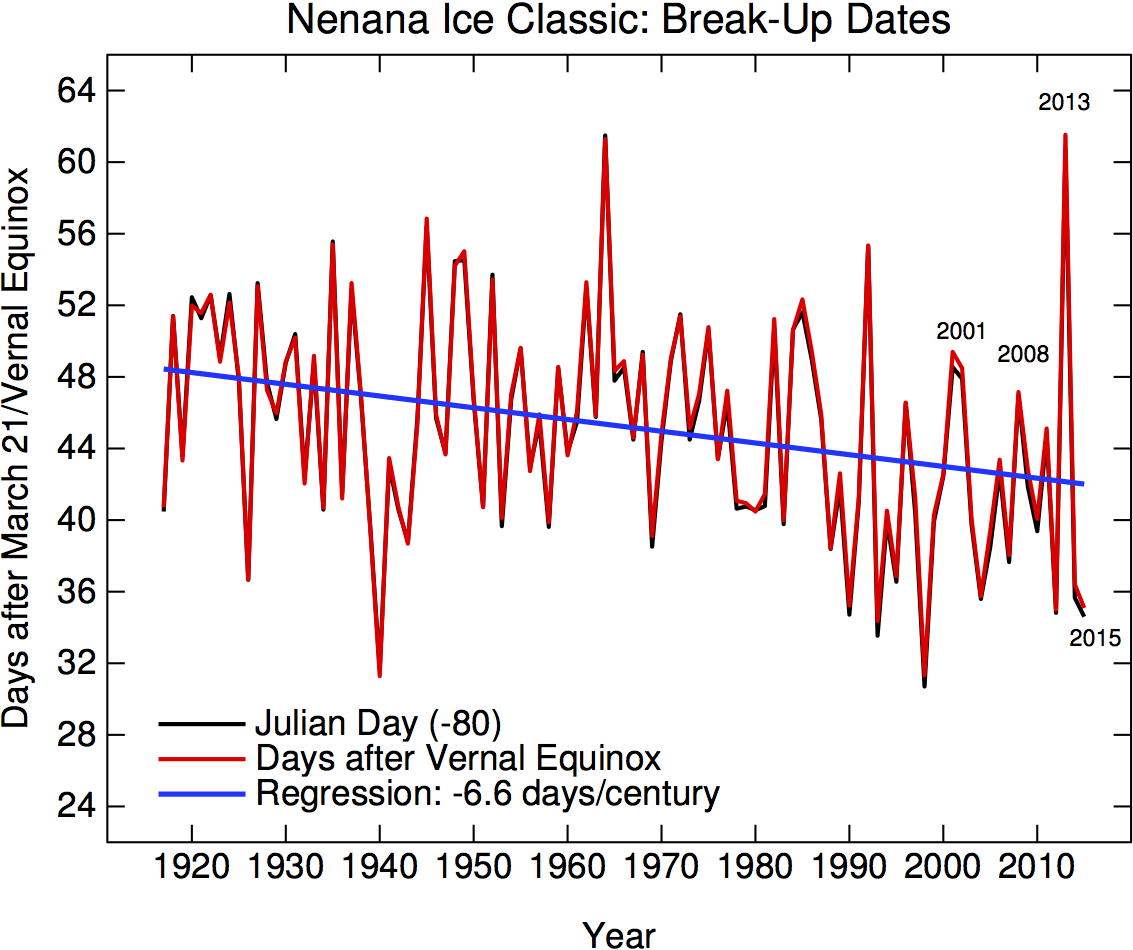 As I've discussed previously (last year and an update), the Ice Classic is a lottery that has been run every year since 1917, based on the time and date of the break up of the ice on the Nenana river, some 50 miles from Fairbanks, AK. There has been a historically good correlation with seasonal temperatures in the region, and the long term trend (earlier break-up by about 6.6 days/century) is in line with expectations of overall warming in the region.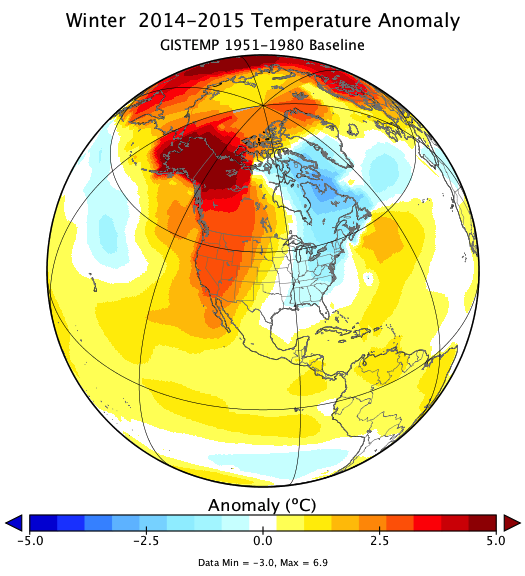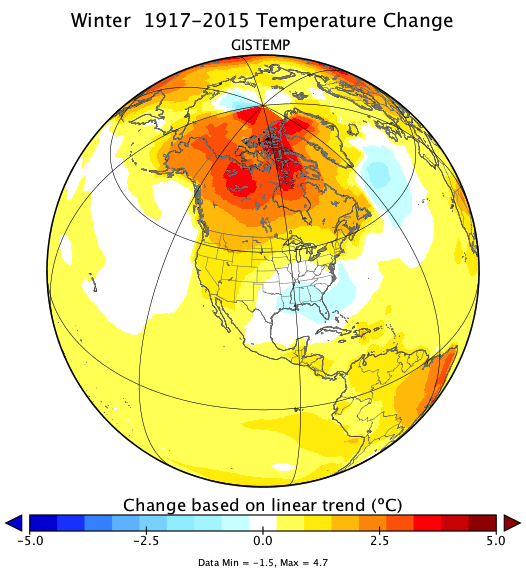 2015 was the fourth earliest break-up date based on the nominal calender date, but actually the 5th earliest if you time it from the vernal equinox (which accounts for leap years and other calendrical oddities). There was an 'almost' break up, on Thursday which would not have made much difference, though 2015 would have just edged out 2012 in the time-from-vernal-equinox ranking.
On a year-to-year basis, there is clearly a lot of variability (like the weather itself), and so a near-record break-up date this year isn't particularly meaningful (just as 2013's record late date wasn't either). But I find this data set an useful example of how one can discuss trends and variability and, occasionally, make interesting predictions:
FYI, Nenana Ice Classic betting for AK residents open until April 5. Current ice is thinnest since at least 89… http://t.co/5YDbiaYOoS

— Gavin Schmidt (@ClimateOfGavin) February 19, 2015
PS. I have a little side bet going based on whether this year's result gets mentioned in the contraro-sphere. As might be expected, late years (2001, 2008 and the real outlier, 2013) get substantial coverage (originally on the late John Daly's website, and more recently at WUWT). But last year there was no mention anywhere, and the long term trend, which is the most relevant for climate change, never gets mentioned at all. Of course, this year will be different. Oh yes.