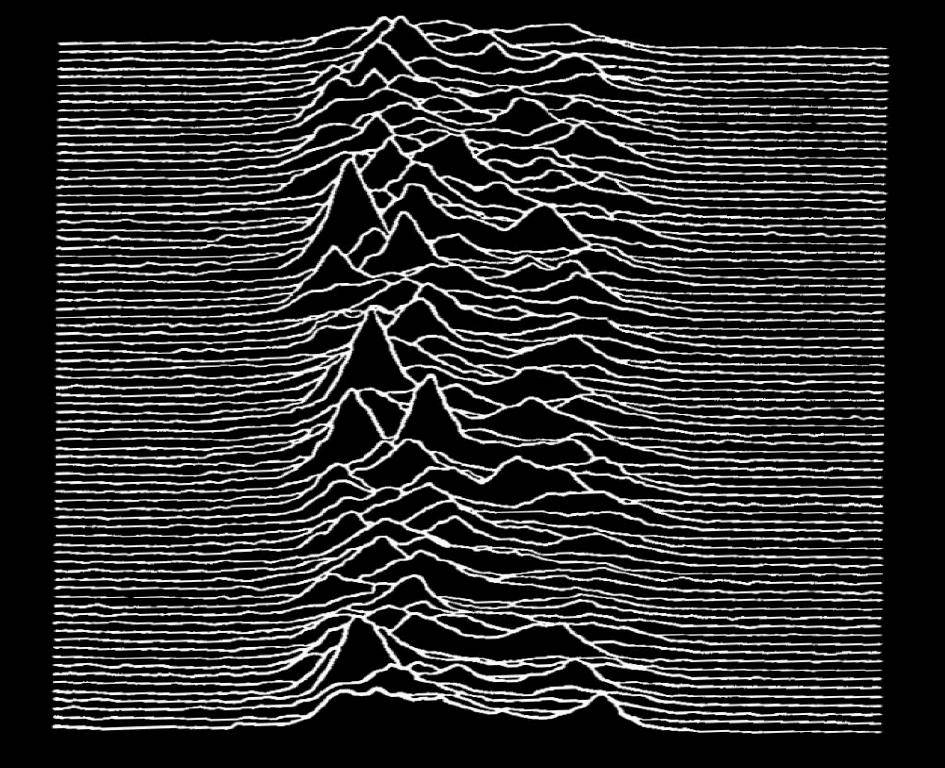 This is joy as in 'Joy Division', not as in actual fun.
Many of you will be familiar with the iconic cover of Joy Division's Unknown Pleasures album, but maybe fewer will know that it's a plot of signals from a pulsar (check out this Scientific American article on the history). The length of the line is matched to the frequency of the pulsing so that successive pulses are plotted almost on top of each other. For many years this kind of plot did not have a well-known designation until, in fact, April this year:
I hereby propose that we call these "joy plots" #rstats https://t.co/uuLGpQLAwY

— Jenny Bryan (@JennyBryan) April 25, 2017
So "joy plots" it is.
Anyway, after a nice example crossed my twitter feed earlier this week, I thought it would be fun to try out something similar for climate data – specifically GISTEMP. After a little playing around and putting together an animation of the results I produced this, showing successive monthly distributions for each 30 year climatology period (stacked every 10 years), and adding the last two years independently.
Global average monthly temperature distributions since the 19th Century from GISTEMP #joyplot pic.twitter.com/cmZ5MeWytk

— Gavin Schmidt (@ClimateOfGavin) July 19, 2017
Another example from Chris Colose split the distributions in latitudes:
So I added future changes in latitude space… pic.twitter.com/EsyqObymEB

— Chris Colose (@CColose) July 19, 2017
But there is obviously more that one could do here, and so here are some variations on the theme. Some people preferred a different temperature scale, so I added a Fahrenheit line (though perhaps ice age units would the best: 1 IAU = 5ºC). Also, people wanted finer time resolution, so here it is with distributions recalculated every 2 and every 5 years.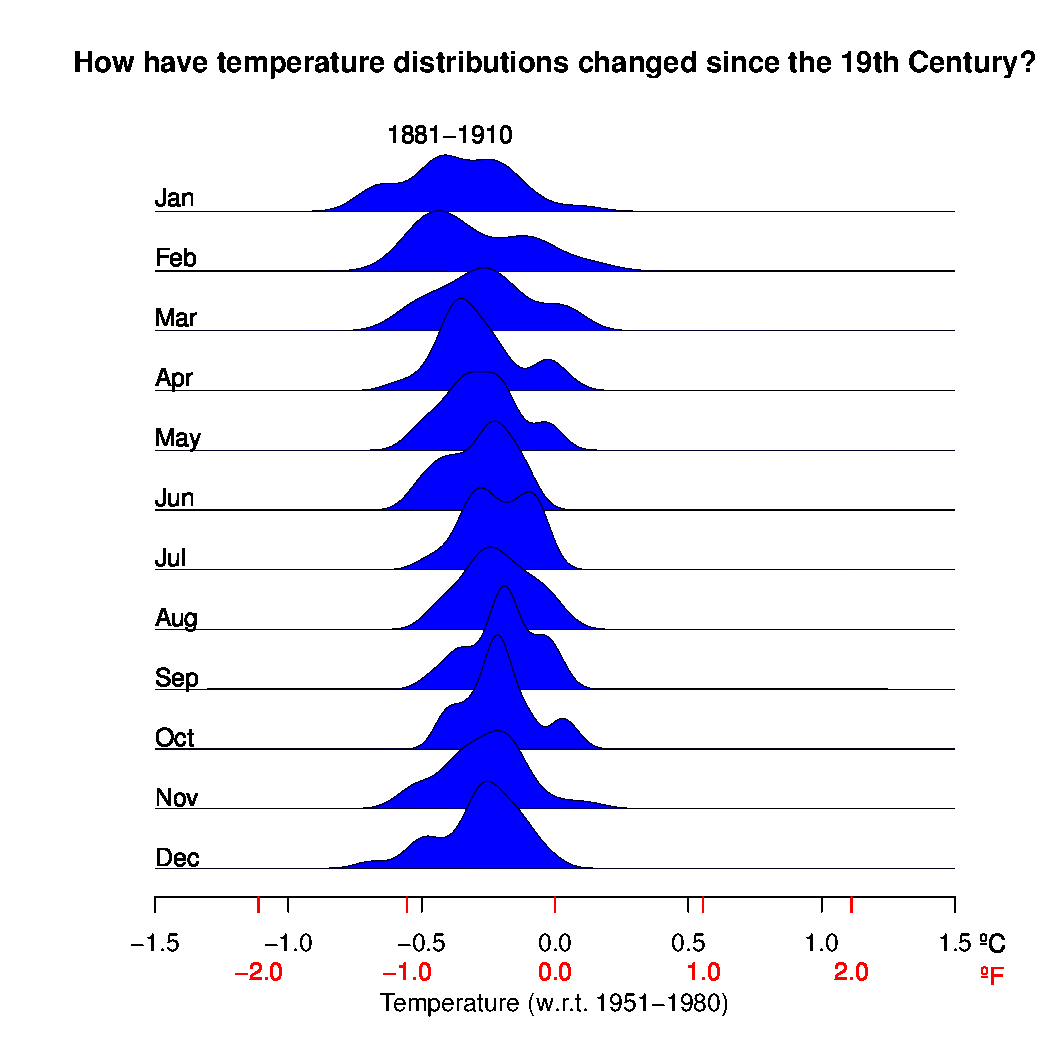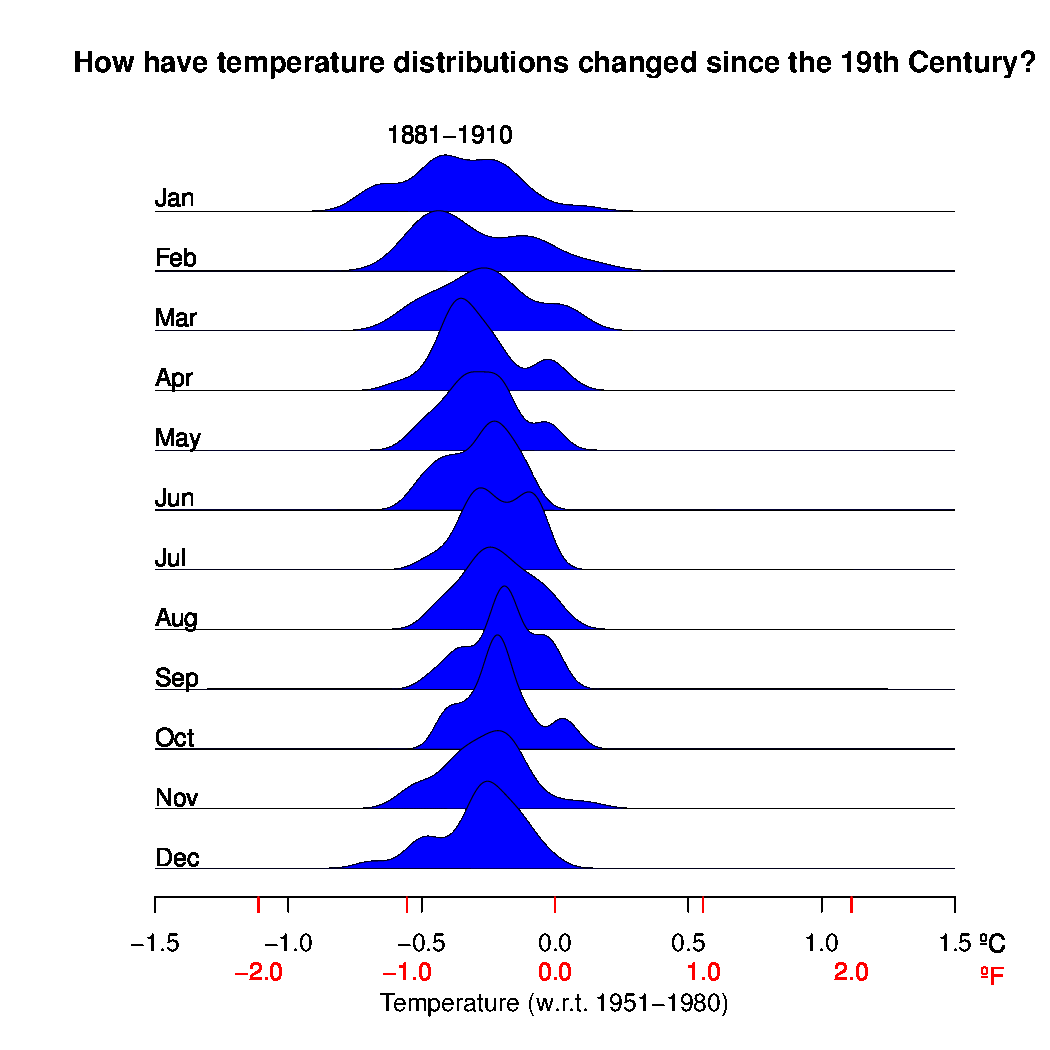 And here is one showing the seasonal cycle as well (climatology taken from MERRA-2):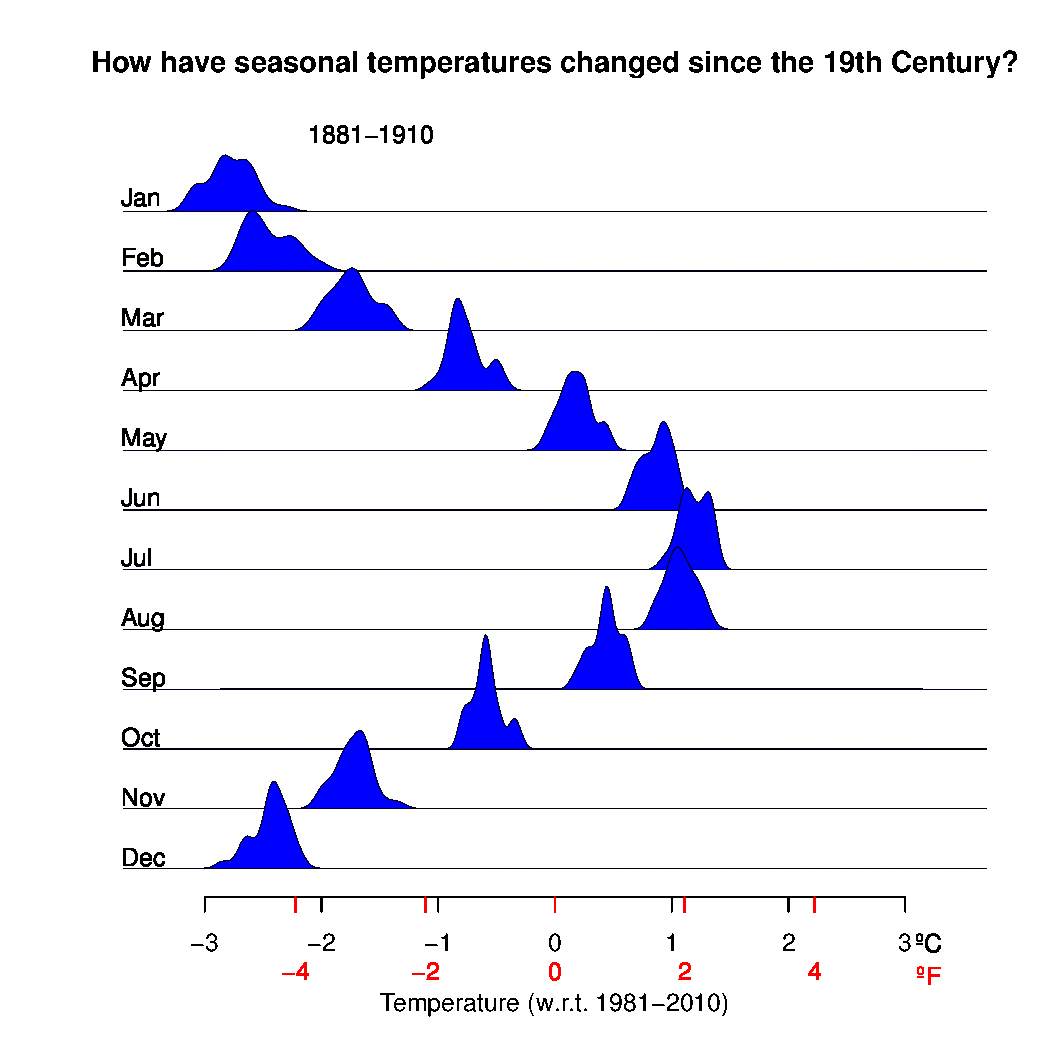 These should be downloadable if you want to use them elsewhere (just point back here for credit). Feel free to suggest other uses or variations in the comments, and if there's time we can add them too.
If you want to play around with similar plots, the R code is here. The inputs are the monthly means from GISTEMP, and the seasonal anomalies from MERRA2. Should be easy enough to adapt to other data.