Just a quick note since I've been tracking this statistic for a few years, but the Nenana Ice Classic tripod went down this afternoon (Apr 23, 3:39 Alaska Standard Time). See the earlier post for what this is and why it says something about the climate (see posts on 2014 and 2015 results).
With this unofficial time, this year places 4th earliest for the breakup of ice in the Tanana river. It is unsurprising that it was early given the exceptional warmth in Alaska this year.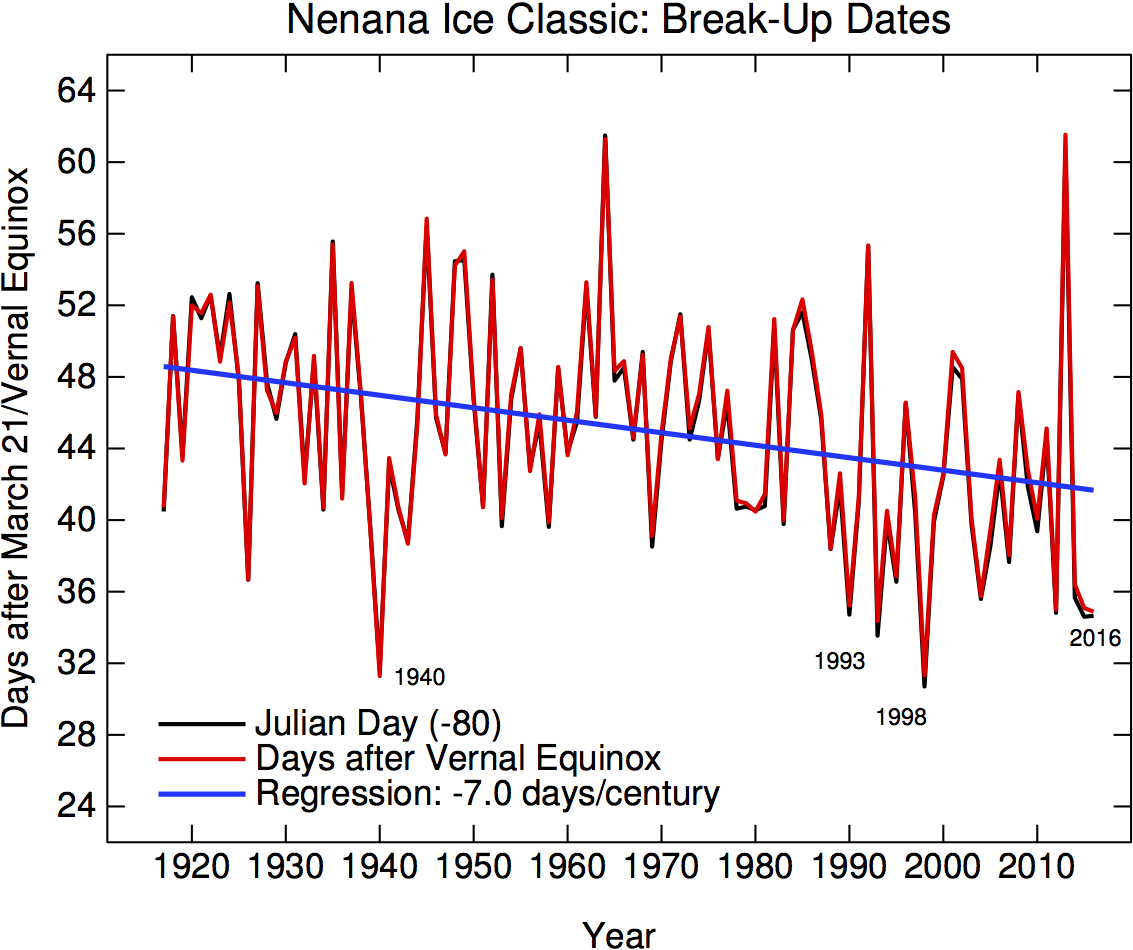 The exact ranking of years depends a little on how one accounts for leap-year and other calendrical effects. The raw date is the 4th earliest, but given that this year is a leap year, it would be the 5th earliest counting Julian days from the start of the year. Tying the season to the vernal equinox is more stable, which again leads to the 4th earliest. But regardless of that detail, and consistent with local climate warming, the ice break-up date have advanced about 7 days over the last century.
As a side bet, I predict (based on previous years) that despite enormous attention in the skeptic-osphere given the Nenana result in 2013 (when it was remarkably late), it won't be mentioned there this year.