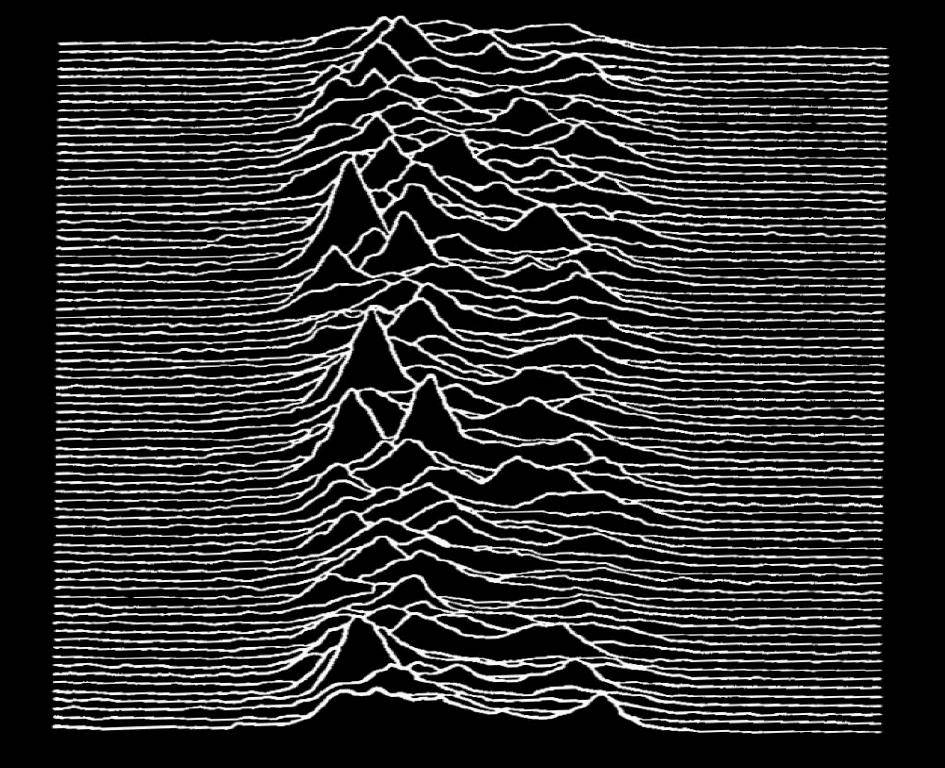 This is joy as in 'Joy Division', not as in actual fun.
Many of you will be familiar with the iconic cover of Joy Division's Unknown Pleasures album, but maybe fewer will know that it's a plot of signals from a pulsar (check out this Scientific American article on the history). The length of the line is matched to the frequency of the pulsing so that successive pulses are plotted almost on top of each other. For many years this kind of plot did not have a well-known designation until, in fact, April this year:
I hereby propose that we call these "joy plots" #rstats https://t.co/uuLGpQLAwY

— Jenny Bryan (@JennyBryan) April 25, 2017
So "joy plots" it is.